Poly Storage Unit or Pump House
This durable polyethylene enclosure will not corrode or rot, with a solid one-piece design it makes an excellent storage shed for chemicals, paint and other toxic materials that can be stored and locked away from children, fire and other damages.
It is also ideal for use as a pump house to protect your pump the efficient and economical way with an all polyethylene shelter. Basic setup screws make the shelter removal for easy access when repairs are needed.
Durable polyethylene will not rot or corrode solid one-piece construction 4 feet wide by 5 feet deep by 5 feet high approximately rounded roof easy access door 25″ x 45″ with lockable latch lightweight design for easy installation, approximately hundred pounds 2 x 2 treated wood plate for easy attachment to existing foundation available in chocolate brown or forest green insect proof ventilation open bottom base to fit various frame heights.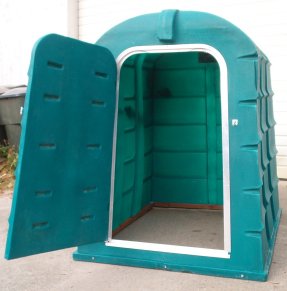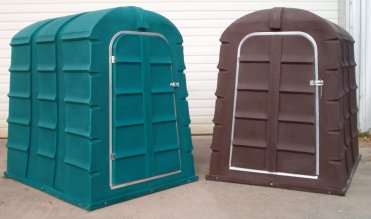 Storage Shed
Part Number
Ql-1616
Dimensions
48″x60″x605″
Weight
150 lbs.