Quadel industries offers custom mold fabrication to our customers by our in-house staff of experienced machinists and designers as well as working with other mold fabricators to ensure you the best quality mold for the production of your products.
Do you have a product in mind but don't have the exact specifications? we can help you determine the exact specifications with our experience in AutoCAD and other design applications.
Do you Already have your designs ready and just need to have your mold fabricated , then give us a call and we can get you a quote, and once approved have your mold design sent to the machinist for tooling.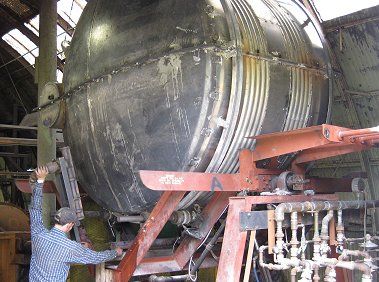 The investments associated with creating molds for rotational molding are more economical than other processes, such as injection molding, making smaller production runs more practical and cost effective.
Roto molding casts typically last longer than other more complex multi-piece casts, which will mean less maintenance or replacements, which will also help to cut down overall production costs.
In addition to custom mold fabrication, we also offer mold maintenance services for any existing molds that you may already have as well as keeping your newly created molds in excellent condition ensuring a long life and optimal product quality.
So give us a call today at 1-800-289-7659 , and let Us assist from the ground up or at in any phase of your project development.
With over 20 years of experience in the rotational molding industry, we offer competitive pricing and quick turn around on all orders large or small.