Titan Quad Washing Unit – 4 station outside 21 gallon capacity
New Four Station Handwashing Sink
Unique common sink area services all for molded in spigots.
Heavy duty roto molded body.
Comes with a 3″ service outlet.
Standard with four soap dispensers and four way towel dispenser.
No bags – no bladders.
Includes both fresh water fill plug and fresh water drain.
Large foot pump area on all four sides.
Comes with single stack towel dispenser.
Optional double stack towel dispenser available.
Minimal plumbing for easy maintenance.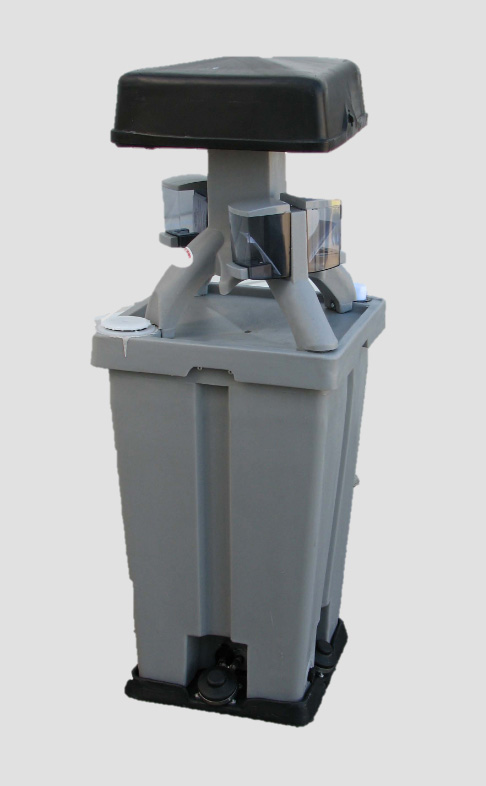 Titan Quad
Part Number
Ql-2020
Dimensions
58″ x 22″ x 22″
Weight
65 lbs.