Titan II Mini Washing Unit – (24gal fresh 25gal grey)
Our Newest Handwashing Station
Free standing sink rides inside portable restroom (for shipping and transporting purposes only)
Easy to handle.
Lightweight
49 gallon twin basin sink.
Molded-in maintenance free spigots.
Heavy duty molded body.
Oversized towel dispenser.
Extra large foot pump area.
Fresh water drain.
Dual soap dispensers.
No bags – no bladders.
Easy access for cleaning.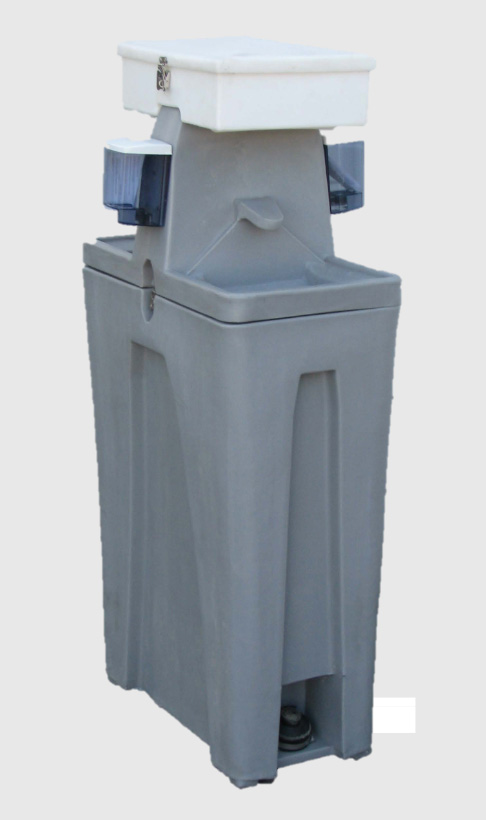 Titan II Mini
Part Number
Ql-2016
Dimensions
55″ x 15″ x 27″
Weight
83 lbs.